I hope you had an excellent summer and had a chance to relax with family and friends. We are starting to see those outside temperatures are coming down, the kids are back to school and if you are like me, life seems to be settling back into a more normal routine.
You might wonder what the best time of year is to sell. While spring in Calgary tends to be a busy time for the real estate market, listing in the winter often has more benefits than you may realize. I go over some of those perks in this month's newsletter. On that note, I'd like to also share a special service I am offering.
If you have been thinking of selling in the next year, I'll help you get your home pictures done before the cold weather comes - free of charge.
Connect with me
to learn more.
Be sure to check out this month's feature listing - a sophisticated and beautiful dream home in South Calgary. I've also shared a quick video giving you all you need to know about the latest Calgary real estate market trends.
As always, feel free to reach out to me with any questions you might have about buying or selling options available to you.
~Richard
---
5 Cool Reasons to Sell This Winter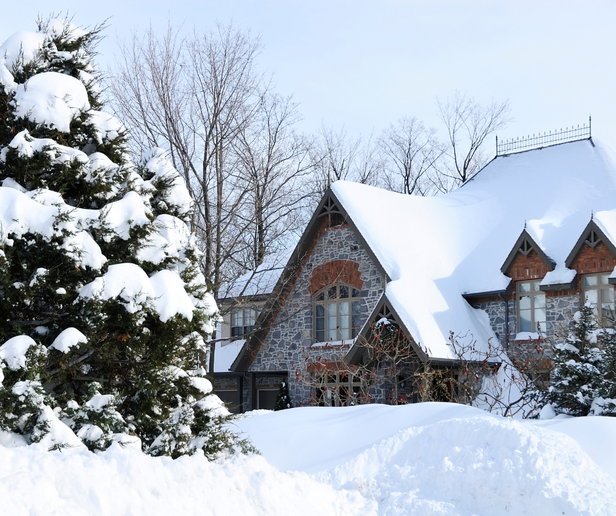 The spring and early fall are often the busiest times in the Calgary real estate market. But what about the winter? Is it a "bad" time to list your home?
Ab-snowl-utely not. 
There are a number of benefits to selling your home in the winter months (and we can have a lot of those in Calgary).  
Warm and cozy welcome:
Many Calgary homes show very well in the winter because they are warm and inviting. Inspire buyers with that gorgeous fireplace, cozy reading nook or outdoor hot tub. If you have a home with lots of natural light -  try to time your showings during times with the best possible light to contrast the dreary feel winter can bring. For condo owners, it's a perfect time of year to remind buyers of the perks of living in a community where someone else clears the snow and ice for you.
Highlight home energy efficiency:
Winter is a great time to highlight energy efficient aspects of your home to potential buyers - whether it's new windows, smart thermostats, or a high efficiency furnace. While these are always great features to talk about, they are much more meaningful in when it's -10 versus +30.
Serious buyers:
The winter months typically weed out the less serious buyers. Winter buyers are motivated and ready to buy - often out of necessity. Whether it's because of a sudden change in living situation or a new job. For example, January is typically a big month for relocations - and people want to get settled as quickly as they can in their new city.
Less competition:
Historically, there are less homes on the market in the colder months - and when inventory is low it can benefit the seller especially in sought after communities.You are more likely to get your asking price (or more) with a less saturated market
Save on landscaping:
In the Spring, there is much more pressure for sellers to invest significant funds to prep their gardens and lawns for showing and stage patios and decks with furniture. Worried about how to show off your curb appeal in the wintery months? You can get your pictures done now while the grass is still green and the weather is nice - free of charge - even if you aren't ready to list. This can help buyers envision the possibilities even if everything is under a blanket of snow. (Drop me a line to find out more!)
There are a lot of great reasons to list this winter - and start looking for your family's next home-sweet-home.