Winter has arrived (as it does) and with that come the usual cooling (pun intended) of market activity that we see in late fall. However, with 1,857 sales in October, levels are still stronger than activity reported prior to the pandemic. With about 6 weeks left of the year, 2022 will likely be a record in terms of sales.
We are seeing the market pick up in detached homes over $700,000. And for detached homes overall, pricing remains about 12% above October of 2021 which is fantastic. As I mentioned last month, we're experiencing a lot of growth and opportunity in the apartment market - in fact we currently have the lowest levels of inventory for apartment style condos since 2013! We are have some strong price gains as well for this type of product, especially in areas outside the downtown core. If you have any questions about how to best navigate the market changes we are seeing, I am here to help.
In this month's newsletter we'll look at tips to give your home an early winter refresh. I also have a list of great holiday traditions in Calgary that some clients have shared with me that you might be interested in. And as always, if you are looking for any advice on buying or selling, please let me know.
~Richard
5 ideas to brighten up your home in November
November can be a bit of a gloomy month for many. We've already had snow and some pretty cold temperatures. The days can feel very short and hours of daylight are getting even shorter. It's easy to feel a little extra tired in November - so here are 5 tips to brighten (and freshen up) your home this month!
Get your carpets cleaned - avoid the holiday rush and get your carpets professionally cleaned before all your holiday decorating and entertaining.
Organize your closet: With our fall season being much longer and warmer this year, you may have just recently brought out your winter wardrobe. Take some time to determine what summer clothing has seen its last season, and also do a review of your winter wear - do you still need it all? A lot of Calgarians are finding that their workwear needs are much different now. If you find you have clothing you don't want or need anymore, donate it to charity or consider selling it online.
Give the kitchen a deep clean. This is another job to get out of the way before the busy bustle of December. Throw out any expired items in the pantry. Donate pantry food items that are still good but you likely won't use, to the Calgary Food Bank. Wipe out all the cupboards and drawers. Don't forget to clean under the stove and fridge!
Make a new winter-themed table centerpiece. It's a great opportunity to be creative while adding a nice seasonal décor touch to your home. If you are really inspired, make a wreath for your front door too!
Add some cozy accents. Warm throw, fuzzy throw pillows, and scented candles can turn a room or a reading nook into a toasty winter oasis.
Giving your spaces a pick-me up can make your days brighter and help get you ready for the (many) winter months ahead.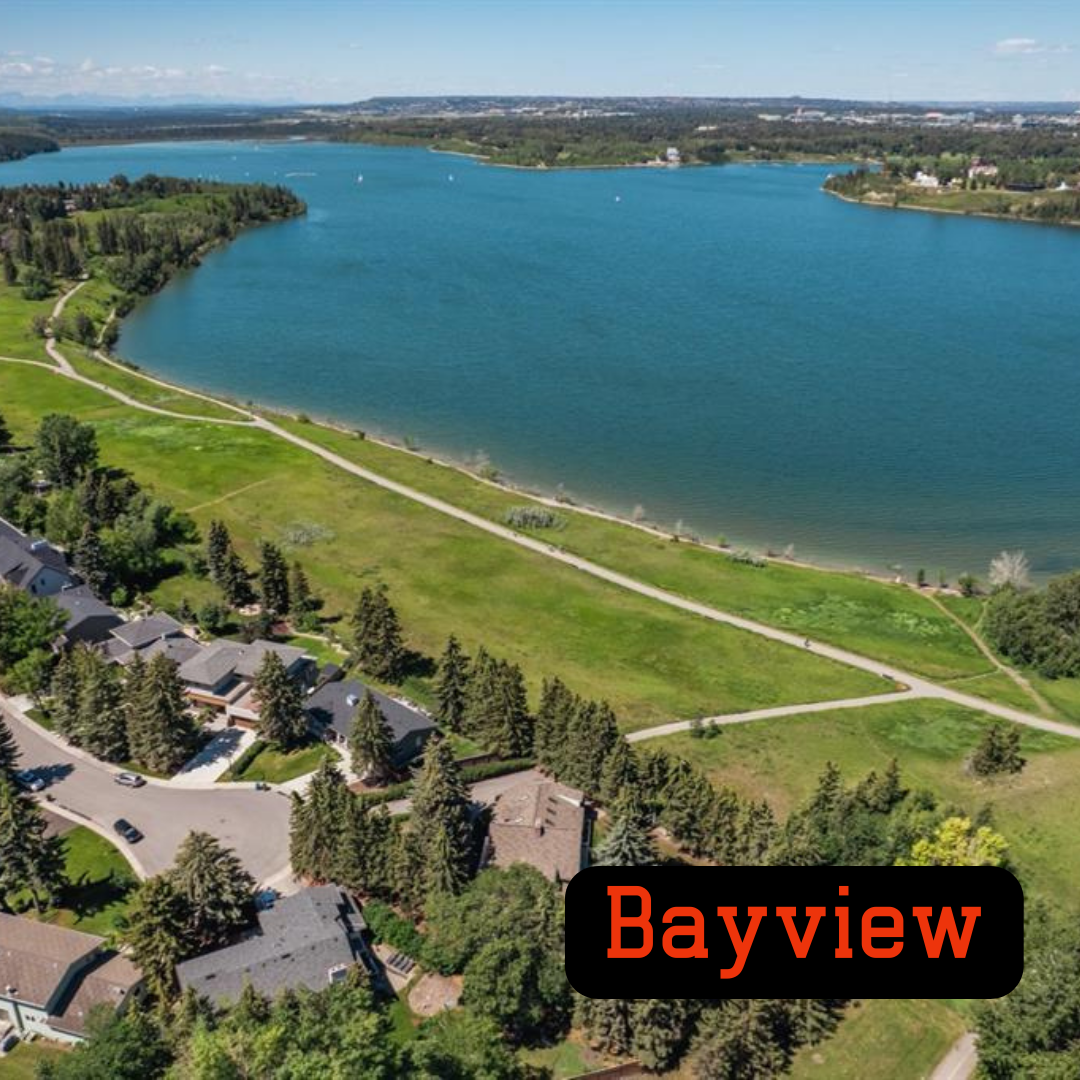 Bayview is a small community in southwest Calgary, on the southern shore of the Glenmore Reservoir. It was established in 1967 and people began moving into newly built American Colonial style homes in 1968. Bayview has just 250 homes, predominantly single family, and about 780 residents! Bayview's population has increased by 100 people in the last 5 years, primarily from more families moving into the community. Most Bayview homes are situated on large lots - it is one of Calgary's top luxury home neighbourhoods, with average prices typically over $1 million.
Bayview is bordered by the reservoir to the north, South Glenmore Park to the west, the retail centre Glenmore Landing/14th St to the East and 90th Ave SW to the south. Bayview has a ton of very accessible recreational and leisure opportunities including several parks and pathways on the Glenmore Reservoir. South Glenmore Park also features boat docks and a small marina for canoes, kayaks and paddle boats. There are also a number of recreation facilities nearby including the Calgary JCC (short walking distance) and Southland Leisure Centre.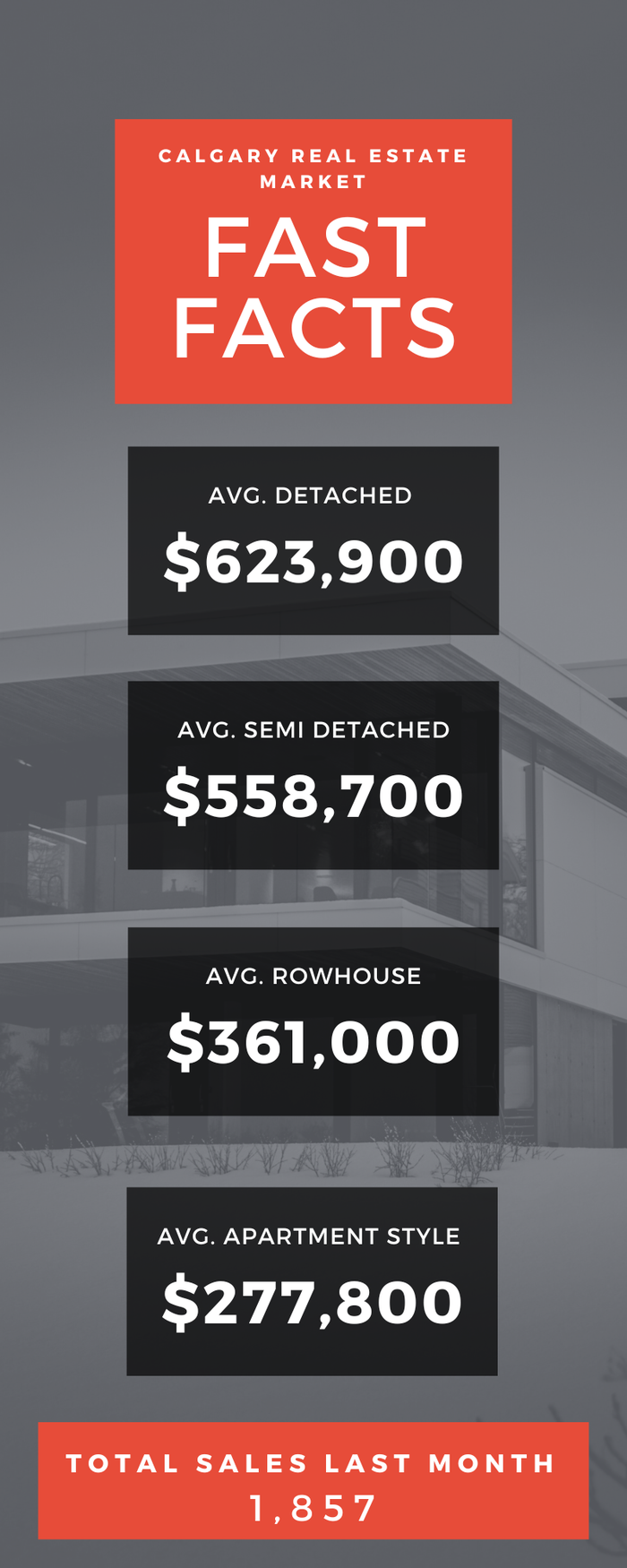 Make life easier this winter
Even if you are someone who loves winter, you may not love keeping up with outdoor chores around your house from November to March/April. Here are a few services that can help with that:
Snow removal:
Whether you contract someone for the whole winter, or just while you are away on holidays, having someone responsible in charge of snow removal can save you a lot of time and effort.
Pet waste removal:
This is not a fun job in the best weather, let alone in snow and frigid temperatures. Calgary has a number of pet waste removal companies that will keep your yard clean all winter long - which also makes for an easier spring yard clean up.
Grocery delivery:
Thanks to the pandemic, there are now many grocery delivery services available. If the weather is bad or you just don't want to venture out, it's easy to order your groceries online and have them delivered right to your doorstep.
Holiday traditions in Calgary
The holiday season is around the corner and for many it's a wonderful time spent with family and friends sharing new and old traditions. Here are some Calgary based favourites I've heard from clients:
"I have always loved going to see The Nutcracker - it was something my grandmother would take me to every year when I was a child in another province. Now I take my grandchildren to see it here in Calgary. It brings a little extra magic to the holidays."

Sarah R
"We started a tradition a few years ago of doing a fancy meal out with friends to celebrate the season together - we've gone to Bow Valley Ranche, The Lake House in Lake Bonavista, and the Deane house so far - they always look so beautiful at Christmastime. It's a nice way to spend time with friends, treat ourselves and someone else does the cooking and cleaning."

Marc T.
"We love taking advantage of the cross-country ski tracks set up around the city in various parks. It is a low cost way to get outside as a family and burn off some energy over the Christmas holidays!".

Jessica B
"Zoo Lights is a favourite. We both went a number of times as kids, and now even though my partner and I haven't started a family yet, we make it a date night every December. For me it isn't really the holiday season until we've done that."

Joe M.
"I guess this isn't specific to Calgary but every year 5 friends and I each pick a holiday movie and a snack. We then spend close to a full Saturday watching the movies and sharing the snacks. It's nice to spend quality time together."

Monica G.